Booking travel online offers lots of perks — the ability to compare prices and scour online reviews among them — but it also comes with some risks. And recently, certain scams that target consumers booking travel online have been popping up more and more.
SiteJabber.com — a website that was partially funded by the National Science Foundation, where consumers review online businesses — analyzed data for MarketWatch to look at what types of travel complaints were popping up most this year among consumers who booked their travel online.
Founder Jeremy Gin says that he's seeing "significantly more" complaints about something he calls the bait-and-switch, where consumers think they're getting one thing and end up getting another. "This kind of practice has been around forever, but it seems to be amping up," he says.
To be sure, sometimes consumers may feel like they've gotten the bait-and-switch trick, when in fact it's that they simply didn't read the fine print or understand the terms. And not all online reviews of online travel agencies are accurate. Still, Gin says that the concentration of such a high number of complaints about certain bait-and-switch-type issues may mean there's something shady — sometimes legal and shady, and sometimes not legal at all — going on with some online travel booking sites. Here are four of the issues he says are on the rise.
No Record Of Booking Travel
This happens when a third-party site claims to have booked travel and takes a consumer's money in payment for that, but the hotel or airline has no record of them having done this. While this is rare (and usually illegal) it's happening more often this year than last year, says Gin.
How to protect yourself: While you can't always prevent getting scammed in this way, Robert Siciliano, an identity theft expert with BestIDTheftCompanys.com, says you can help protect yourself by vetting the companies online. First off, he says, try to only book with reputable companies whose names you've heard of (often these companies appear at the top of Google search results for travel, he says) — and even then, search their name and "scam" and "review." "You'll find a lot of forums where people talk about companies," he says — including sites like RipOffReport.com. If you see a lot of negative reviews for a company, proceed with caution. He also recommends looking them up on the Better Business Bureau and opting for companies with a B+ or higher rating. Adam Levin, co-founder and chairman of identity management company Identity Theft 911, says that you may also want to ask friends for recommendations of online travel agencies (be sure you type in the URL they gave you correctly, though, as some scammers set up sites that look like real travel agencies but are one letter off in the URL), and he adds that "if the deal seems too good to be true, it probably is," so don't book with that company unless you have vetted them.
Talks About Returns Or Refunds But Never Delivers
This bait-and-switch scam has garnered the most complaints on SiteJabber.com, says Gin. This happens when a consumer believes (rightly or because she was led to believe it by the company or otherwise) that the online travel booking site has a certain refund or return policy, when in fact it has no returns or requires an exorbitant fee to change or cancel a trip. "If a consumer decides to change or cancel the trip, they will lose their money entirely or be charged an exorbitant fee," Gin explains. "Consumers are used to airlines where you pay about $100 to change flights so this really surprises them."How to protect yourself: Unfortunately, avoiding this one often comes down to reading the much-dreaded fine print, which many consumers don't do, says Gin. Even if the site says something like "satisfaction guarantee" or "refunds available" you still need to read the fine print before booking to fully understand the refund policy.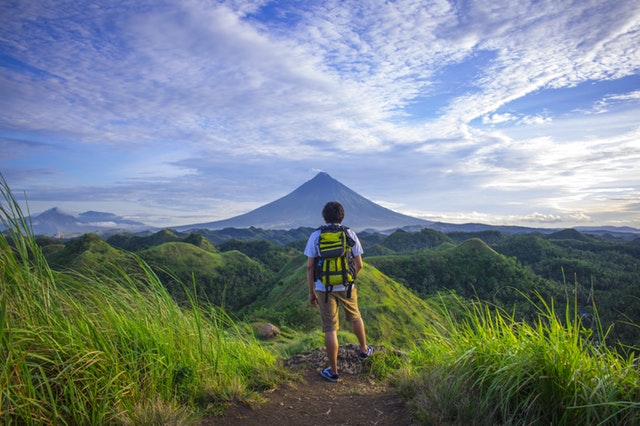 Changed Travel Date Without Notice
Some online travel booking sites are changing travel dates on consumers and not telling them beforehand. So, for example, a consumer would book a travel package with the company with a flight on a Monday; the flight would change times or dates (either because of the airline or because the company wanted to put the customer on a different — read: cheaper — flight) and the company would neglect to tell the consumer. "This can create a snowball effect where other parts of the trip get messed up too," says Gin.How to protect yourself: Gin says it's important to verify all hotels, flights, etc. that you booked through a third-party site with the hotel, airline, etc. itself. Call to make sure that the reservations are correct and ask the company to notify you of any changes. Siciliano notes that you may be protected from this issue if you book using your credit card, which sometimes offers travel insurance as an added perk.
Bumping Up The Charged Rate
Gin says they've seen a number of complaints — the second-highest number of online travel complaints, behind the sketchy return and refund policies — among consumers who booked a room at one price but when they arrived they were charged a higher price. Sometimes this happens because somewhere buried in the fine print the company notes that if the exchange rate changes in a way that's not in your favor, you'll have to pay the difference; sometimes it's an illegal scam.How to protect yourself: Read the fine print and look out for an exchange rate or currency language, says Gin. Second, says Siciliano, make sure you use your credit card to book; in particular, he says, consider using an American Express card, as the company often will put pressure on merchants they believe are using shady practices.